Toilet Partitions and Privacy screens
NUVEX toilet partitions, privacy screens and shower partitions
NUVEX® toilet partitions are the most cost effective toilet partition on the market. Reasons include; initial product costs, graffiti resistance, water and chemical resistance and impact strength. NUVEX® also has the added benefits of zero delamination and zero maintenance requirements which, when combined, contribute to a lower life cycle cost.
NUVEX® is also 100% recyclable, and contains up to 30% recycled material. This is why NUVEX® was accepted by some of the largest companies in Australia, including Qantas and Crown Casino, as well as schools throughout Australia, such as Caulfield Grammar School, the Sydney Catholic Education Office, Heritage College and Cheltenham High School.
The initial cost of NUVEX® is comparable to that of other toilet partitioning systems offered in the market, although Nuvex provides much more in terms of life cycle cost.
IDEAL APPLICATIONS FOR NUVEX®
Parks

Schools

Universities

Shopping Centres

Hospitals

Aquatic centres

Train Stations

Clubs and Pubs

Commercial buildings

Ice rinks

Bowling alleys

Any environment subjected to regular vandalism
KEY BENEFITS OF NUVEX TOILET PARTITIONS
Will not break, swell, splinter or rust

Will not delaminate or rot

Solid colour throughout the material

Strong, durable and impact resistant

Chemically inert

Graffiti resistant and easy to clean

Resistant to mildew, mould and odours

Environmentally sound

100% Recyclable

A low maintenance product

Save money on not having to continually replace damaged panels
NUVEX Colour Range and Sizes
100% colour all the way through and a 100% recyclable product.
SIZE AND THICKNESS
NUVEX® Saniboard:
19mm Thickness, 3600 x 1800mm Sheet Size
19mm Thickness, 3600 x 1650mm Sheet Size (Night Sky Only)
Toilet Cubicle ideal dimensional Specification
Toilet Cubicles Standard cubicles will be 900mm wide x 1500mm deep.
Return panels and doors will be mounted 200mm above the floor.
Full frontal height will be 2000mm with door heights at 1800mm
NUVEX SANIBOARD
Standard Colours
| | | | | | | |
| --- | --- | --- | --- | --- | --- | --- |
| Frost Granite | Steel Grey | Pure White | Black | Night Sky | Bone | Bone Granite |
Optional Colours
Colours available on request (minimum order quantities apply)
| | | |
| --- | --- | --- |
| Royal Blue | Burgundy | Sandstone |
NUVEX Sanitary partition supply and install
NUVEX® can provide and organise the following for our supply and install solutions.
Full project management (including site safety measures)

Site measurement

Project coordination

Professional installation teams
All NUVEX® products are stocked in house and all machining and installation is arranged through our NUVEX® Qualified preferred Installers in NSW, Victoria , SA, WA and the NT.
Please contact us and we will gladly place you in touch with your closest
NUVEX® Qualified preferred Installers 1800 170 001
Please note: If you're NUVEX® products are not installed by a NUVEX® Qualified preferred Installer, this may void any product warranty.
Cubicle Builder - Design your own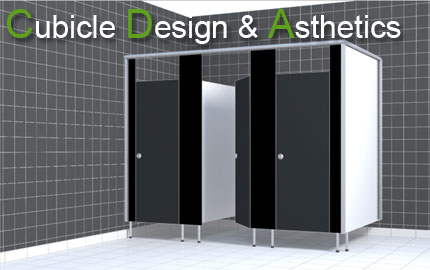 NUVEX Toilet Partition Flat Pack, Supply Only
NUVEX® offers a supply only solution for all products.
We can supply in flat pack form in 3 options:
Complete supply flat pack, this includes all the necessary components to complete the job. This would consist of all NUVEX® parts, aluminium (where required) and hardware (where required).

Partial supply flat pack, including all NUVEX® parts and relevant components you would require to complete the job.

Material only flat pack, this would include NUVEX® machine parts only.
All 3 options are available and can shipped anywhere in Australia.
Please note: If you're NUVEX® products are not installed by a NUVEX® Qualified preferred Installer, this may void any product warranty.
Please contact us and we will gladly place you in touch with your closest
NUVEX® Qualified preferred Installers 1800 170 001.
Read more about the product.
NUVEX® is resistant to pen, pencil, paint and permanent markers. All of which can be removed with acetone or many common proprietary graffiti removal products, without leaving any residual ghosting. This saves time and cleaning costs and will not damage NUVEX®.
A further benefit of NUVEX® is its excellent chemical resistance. When discussing this issue with several Cleaning Contractors who maintain public areas, they found one the biggest problems with graffiti on traditional partition materials is that the solvents used to remove the graffiti attack the partition surface. As a consequence, the panels often require either repainting or replacement.
Water resistance is also a key attribute of Nuvex. Because it doesn't absorb water it won't rot, swell or harbour odours, mould or mildew. And being a monolithic product, (A solid extrusion) it can't delaminate. Many toilet blocks are simply hosed down. The Catholic Education Office in Sydney has informed us that water damage to traditional toilet partitions caused by cleaners hosing the cubicles causes the partitions to weaken, swell and eventually lead to early replacement.
Nuvex is virtually maintenance free, unlike other partitions in the market. Nuvex is solid colour throughout the thickness of the material. This removes the temptation for destruction and vandalism that is commonly found throughout most high traffic public areas. Due to the solid colour throughout, the material never requires painting …..Ever.
Staff at Cheltenham High School has found that since the installation of the Nuvex toilet cubicles the children at the school have be unable to damage the surface. The school was spending up to $1200 per month on repairs, painting and graffiti removal. With Nuvex, the cost of maintenance and the solvents used to clean the product are minimal and would save schools a great deal in terms of lifecycle costs.
Nuvex is also a 100% recyclable material and contains up to 30% recycled material dependent upon colour and availability. Dotmar offers a 'womb to tomb' recycling policy in addition to a 15 year material warranty. Once Nuvex has reached the end of its intended use it can be returned to Dotmar and recycled as per our recycling policy. (A copy of the recycling policy is available on request).