Aluminium Composites Panels for Advertising, Architecture, Processing & Construction.
Dotmar i-BOND Aluminium Composite Panels is composed of non-toxic low density polyethylene core between two sheets of high strength aluminium alloy. Because of its superior performance in rub-resistance, acid-resistance and alkali-resistance, it is widely used as modern building cladding and for interior design. i-BOND aluminium composite surface has a polyester or PVDF paint finish which makes it ideal for use as a sign board.
Specification Information:
Dotmar i-bond aluminium composite panel Dotmar EPP 1800 170 001
Key Features & Benefits of i-BOND ACP:
Lightweight

High strength

Weather & UV resistant

Easy maintenance & installation

Easily processed to designers specifications

Outstanding colour & glass retention

Environmentally friendly

Dimensionally stable - will not expand/shrink
i-BOND ACP Applications:
Point of Sale

Signage

Advertising fascia

Petrol stations

Curtain walls

Exhibition stands

Internal & external walls
Delivery Program:
Thickness: 3mm to 6mm
Width: 1000-2000mm; 1220mm, 1250mm & 1500mm are recommended
Length: Max is up to 5800mm, 2440mm, 3050mm & 4050mm are recommended
Thickness of aluminium sheet: 0.3 - 0.5mm
Please contact a technical representative for more details on 1800 170 001
NUVEX® Playboard UV-HDPE Signage
For creative designs and long-lasting appearance in signage, specify UV stabilized NUVEX® Playboard sheet. Milling through the outer layer into a contrasting colour core creates highly visible letters and patterns. This durable material maintains its appearance after years of exposure to sub-zero or tropical temperatures, in dry or damp conditions, in corporate, retail, recreational and institutional facilities and grounds. Co-extrusion of the cap and core colours assures no delamination. NUVEX® Playboard also sets the standard for easy and consistent fabrication with low inherent stress and exceptional flatness from our US manufacturer's process technology.
Available in the following colour combinations:
black/white/black

red/yellow/red

red/white/red

blue/yellow/blue

blue/white/blue

forest green/white/forest green

forest green/beige/forest green

beige/red/beige

beige/forest green/beige

yellow/blue/yellow

yellow/red/yellow

yellow/black/yellow
Advantages
Resists chipping, cracking

Light weight

Matte finish cleans easily

Abrasion resistant

Resists moisture, staining

Durable at low temperatures

Easy, consistent fabrication

UV Resistant
Proven Applications
Information and direction signs

Retail and concession ID

Recreational facilities

Institutions and offices

Parking lots, campgrounds

Golf course and trail markers

National Parks signage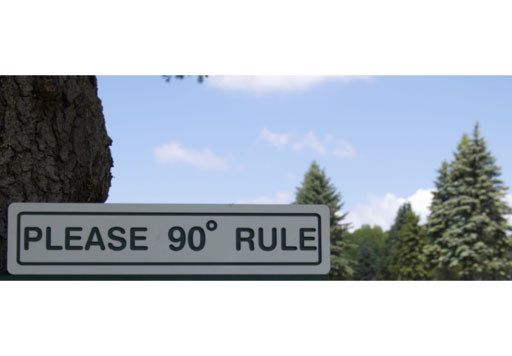 Existing high maintenance signage at National Parks